Community Projects
David Wilson Homes are the proud sponsors of Braishfield Bees Football Club

David Wilson Homes were the proud sponsors of Bishops Waltham Christmas Lights
Work begins on new community facilities after ground-breaking ceremony in Felpham 
Residents in and around Felpham are to benefit from impressive new community facilities thanks to a special project by Homebuilders Barratt Homes and David Wilson Homes.
The five star housebuilders have started work on creating an all-encompassing community centre - with covered play and activity areas, meeting rooms, changing rooms and hospitality provisions. And locals will also benefit from an exciting new skate park. 
h Barratt Homes and then commenced work experience with Quayside Brickwork. Thomas fitted in very well and impressed the gang he was working with, he has now been offered employment with Quayside.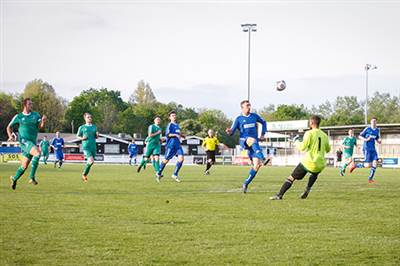 KICK 4 ALFIE
Barratt David Wilson Homes were very proud to run a charity football event to raise funds and awareness for such a good cause.
 Alfie is a happy 6 year old boy. He has a condition called X-linked  Hyper IgM Syndrome.  It's a  condition that affects the immune system and only occurs in males. Alfie is prone to catching recurrent infections that could be life threatening.  Alfie receives weekly infusions of Immunoglobulins and is also on permanent antibiotics. The permanent cure for his condition is either a Bone Marrow transplant or Cord Blood Stem Cell transplant from a matching donor. 
 Please click here to find out more about the event.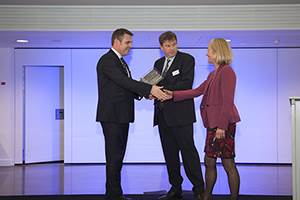 2016 Solent Design Awards 
The winners of the 2016 Solent Design Awards were announced at a Gala Awards Evening, which took place at The Spark, Southampton Solent University's stunning new teaching and learning building.
Tim Hill, managing director of Barratt Homes and David Wilson Homes in Southampton, said: "It is our absolute pleasure to support the Solent Design Awards 2016, which share our values about creating quality places that have a positive impact on their surroundings. As a company that is all about creating new communities we are particularly excited to be presenting the Quality Residential Places award".
Barratt David Wilson Homes
Were proud to be able to sponsor by way of a donation the Romsey Arts Leaflet.
Please click here to view the letter of thanks from the Town Council.