Julian Jones - Development Director
Julian joined the business in 1996 and brings over 30 years' experience with National House Builders and for the last 20 yrs at a senior level within Barratt David Wilson Homes. He has cross disciplinary knowledge having previously led both Commercial and Technical functions within the business and is involved with all major land acquisitions within the Division.
The Division were amongst the first in the industry to embrace Localism and Julian and his team were at the forefront and have won plaudits from many Local Authorities for the way in which we interact with Stakeholders throughout the process. Affordable housing contracts is a speciality along with negotiating S106 and windfall sites with Local Authorities and RSL's.
Julian is a fellow of the Faculty of Building, Incorporate of The Chartered Institute of Building, and a member of The Association for Project Safety.
Jason Shakespeare - Senior Land Manager
Initially with the Division for over fifteen years Jason re-joined the business in January 2021 after spending over two years with Redrow Homes. Coming from a multi-discipline background having worked in the Commercial, Technical and Land departments Jason brings a wealth of experience having successfully negotiated over 20 sites with a total value of over £850M. Jason focus will be to support the land and planning functions, identify and deliver strategic development opportunities and immediate land for the Division.
[PHOTO]
---
Niall Wood - Assistant Land Buyer
Niall land and development experience began by working with a local housing developer as an Assistant Land Buyer for 5 years. Niall joined the business in March 2022, where his primary focus is to support land managers throughout the acquisition process for both immediate and strategic opportunities.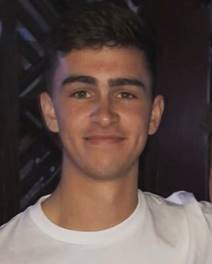 Flis Crawford - Strategic Land Manager
[Awaiting bio]
[PHOTO]
---
Anthony Dimmick - Community Liaison Officer
Anthony plays a front line role, being the initial point of contact between the Division and Local Communities and has worked on a number of successful schemes for the Division.
Lisa Hanvey - PA / Community Liasion Administrator
Lisa assists the Planning function in booking halls, being the face of the team at the front desk in community presentations and dealing with localism enquiries.